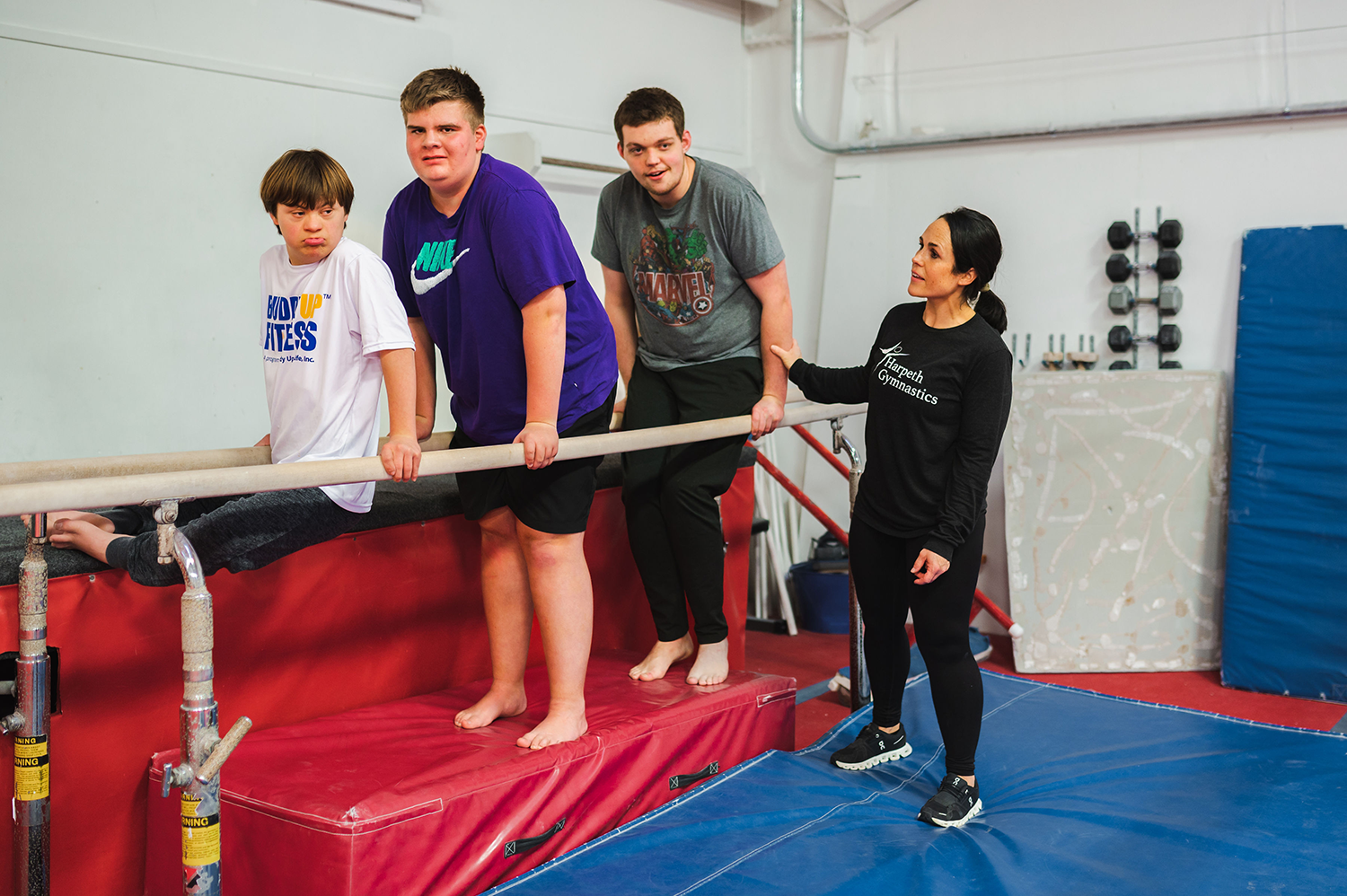 KidTastic Gymnastics - Adaptive Gymnastics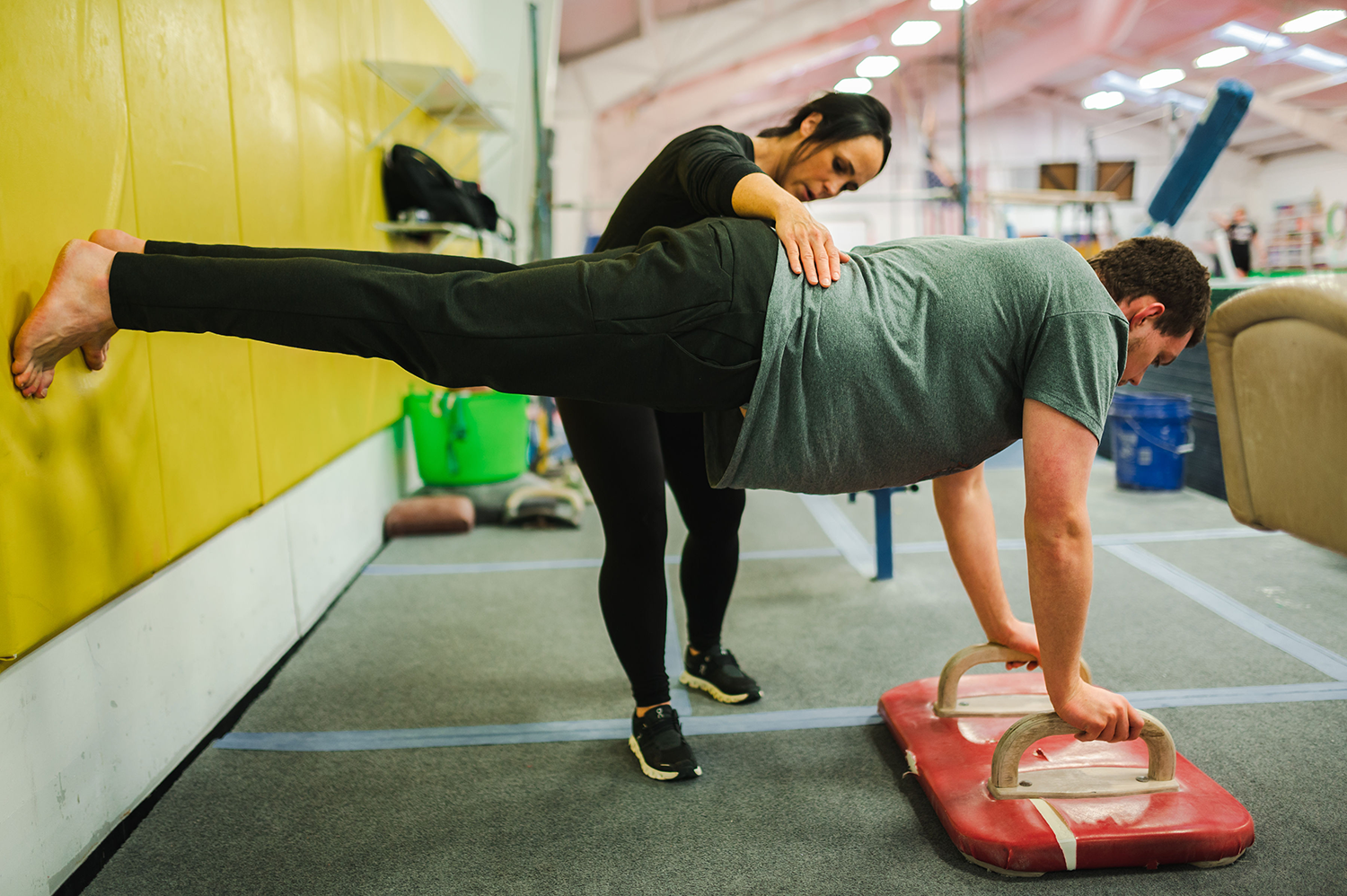 KIDtastic Gymnastics (KG), a program within Harpeth Gymnastics, was developed to provide children with disabilities the opportunity to participate in the sport of gymnastics with their peers. Our goal at KG is to foster a trusting, fun environment where the uniqueness of each child is valued and cultivated.
The KG staff consists of one licensed Occupational Therapist (OT) and one assistant coach, depending on class size. This program provides the basic fundamentals of gymnastics in an encouraging and supportive environment.
KIDtastic offers both private lessons and group classes depending on the needs of each individual child.
A consultation with Coach Hannah is required prior to registration to ensure the best placement and class structure for your child. Contact information can be found below.
Meet the Coach
Hannah Pruitt, daughter of Harpeth Gymnastic's owner and founder Scott Webster, created the KIDTastic Adaptive Gymnastics program. In 2008, Hannah graduated with her Doctorate of Occupational Therapy from Belmont University.
Hannah integrates over 20 years of gymnastics experience with her occupational therapy degree and clinical experience to offer adaptive gymnastics instruction for children of all abilities.
Hannah offers clinical knowledge regarding pediatric diagnoses and integrates both fitness and fun, while also adhering to diagnostic protocols and procedures.
Please contact Hannah for a pre-registration consult to determine the best class structure for your child or with questions regarding the KIDtastic Adapative Gymnastics Program.
Contact Hannah Pruitt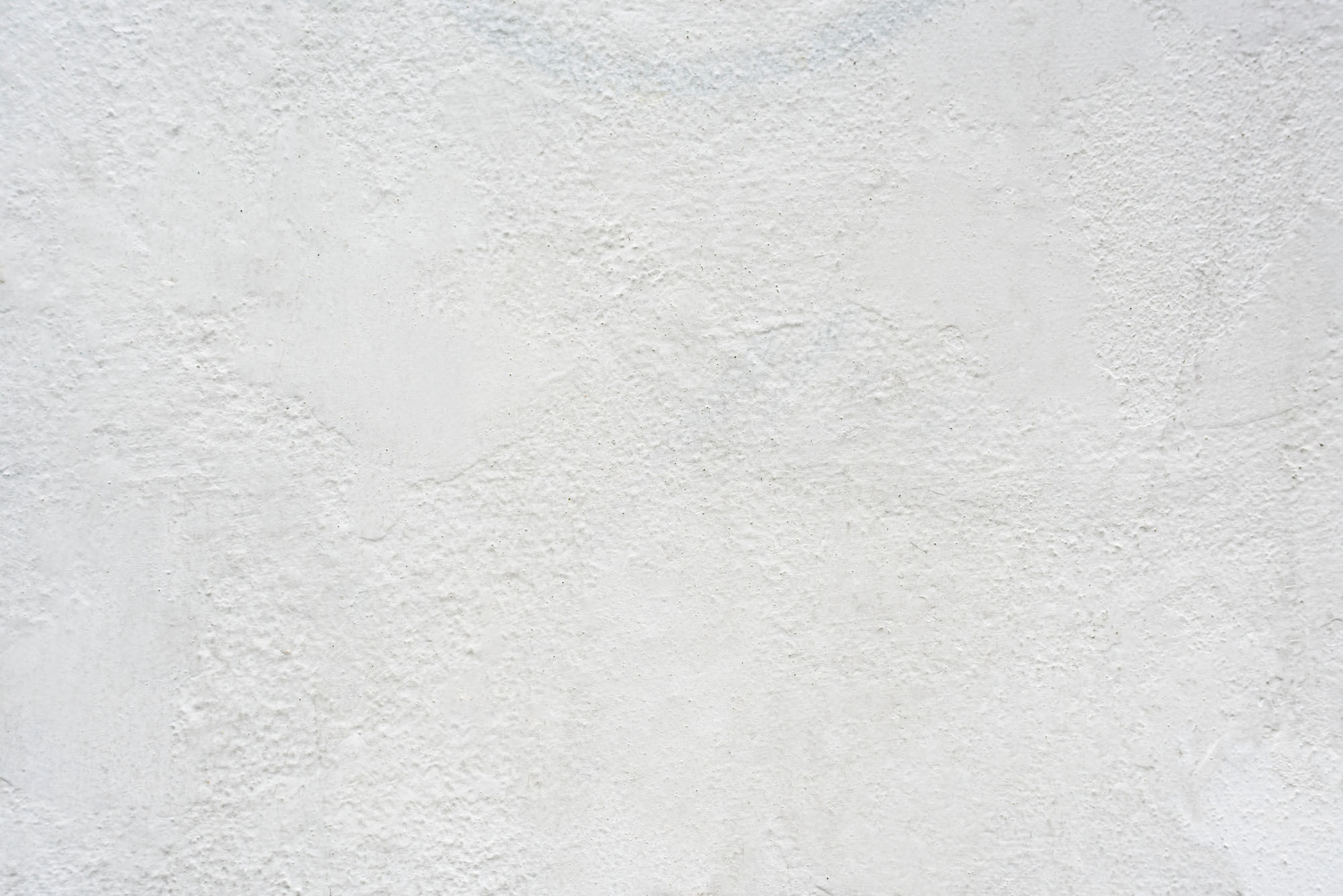 Tuition Info
A variety of class lengths and structures are offered to meet each child exactly where they are at. Classes are offered in private, semi-private and group settings (capped at 3 students and pending pre-registration consult).
A $50 Yearly Registration Fee is required for each student. Discounts for additional children may be available.
Lesson price is variable in relation to length and number of participants. Prices displayed are per lesson. 
Private Lessons

One-on-one Lessons - Available in 30, 40 and 45 Minute Lessons

$

70-135

Child/Lesson
Semi-Private Lessons

2 Children - Available in 30, 40, and 45 Minute Lessons

$

60-85

Child/Lesson
Group Class

40 Minutes - Maximum 6 Children, Pre-registration Consult Required

$

32

Child/Lesson
View Class Schedules on the Parent Portal
You do not need an account to view available classes. Registration can be completed through this link.